Elisabeth Lechner is an Uni:Docs Fellow at the Department of English and American Studies at the University of Vienna, for the upcoming conference "Trash" she writes about the themes and theories behind this seemingly unorthodox title:
All things Trashy! Trash. Postgraduate Conference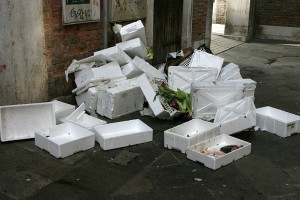 Trash is everywhere: the superfluous, the unwanted, that which is too much, that which remains. Although there has been some interest in this subject particularly in recent years, artefacts, discourses, and practices on trash / rubbish / waste / garbage / junk / detritus have not yet been systematically approached on an academic level. Our international symposium: seeks to explore the range of themes covered under the heading of 'trash' and the multiplicity of theoretical perspectives and methodological tools that can be applied in its analysis.
From Artistic Trash to Trashy Subjectivities
Our programme is as interesting as it is diverse. On the 28th and 29th of January, our speakers will cover topics ranging from artistic trash to trash in literature/trashy literature(s), as well as trash on the screen and material trash to trashy subjectivities in our last panel.  We are especially looking forward to our keynote speeches, given by Andrea Braidt from the Academy of Fine Arts Vienna, Laia Manonelles Moner from the University of Barcelona and Monika Seidl from our department of English and American Studies. We look forward to inspiring discussions with speakers and conference guests about the issues raised in the talks in the coffee breaks and at the get-together at VinziRast on Saturday, as we hope to build an international network of young researchers, who are interested in the topic.
White Trash? On the Problematic Resignification of an Already Problematic Term
While being part of the organising committee, I will also give a presentation at our conference. I will talk about the concept – or shall I say – racial and classist slur "White Trash", which was – and to some extent still is – used for "[p]oor white people of low social status" (OED). Recently, however, another dominant contemporary meaning of the term seems to be arising. In YouTube videos and other social media the term "White Trash" is used – equally problematically – for highly privileged white individuals like Lena Dunham or Amy Schumer, who act insensitively towards minorities without acknowledging their own privileged position.[1]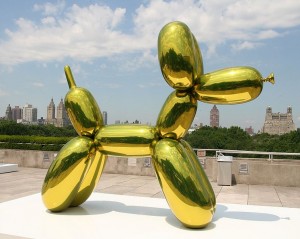 In my talk, I will trace the evolution of "White trash" up to current debates and demonstrate the term's polysemy. Lena Dunham, a highly controversial public media persona, will be used as a case study to theorize the term's contemporary meanings. I will show how discourses around feminism, diversity, class and racism intersect and how they influence/contradict each other. We will see that Dunham occupies a third space between feminist icon and "white trash", that her works and performances oscillate between subversive and hegemonic positions and that her success arguably lies in playing with those boundaries.
The Bigger Picture: Disgusting Female Bodies in Contemporary Popular Culture
My talk on "White Trash" is a side note to my PhD project, in which I look at the nascent discourse of the 'disgusting' female body as part of contemporary popular culture. As hegemonic mainstream culture is often associated with the normalisation and (s)exploitation of female bodies, it is all the more surprising that many young female artists like Lena Dunham or Charlotte Roche, performers, authors and media activists use the notion of the 'disgusting' (i.e. hairy, fat, menstrual, etc.) female body to subvert the mainstream from within. It is hypothesized that these artists' transgressive, but at the same time highly popular and commercially successful multimedia texts and performances (from narrative fiction,(semi)autobiographical essays, TV series, films, drama, art performances to posts on social media sites) contribute to an emerging fourth wave of social media led feminism. I am very grateful that my PhD project is funded by a uni:docs scholarship, which I received in October 2016.
Main info at a glance:
What? Trash. Postgraduate Conference.
When? 28th and 29th of January 2017.
Where? Department of English and American Studies, University of Vienna.
Any other questions?
Homepage: http://www.univie.ac.at/trash/
Facebook: https://www.facebook.com/events/1024817240981274/
Sources:
[1] Cf. A YouTube video by Sensei Aishitemasu entitled "So, About Lena Dunham Still Being Trash…".