Atanas Atanasov is a researcher at the University of Vienna. With his blog post he not only explains what makes his profession so exciting, but also kicks off a social media project which intends to make high-level research more accessible to the general public.
I am a research scientist at the Department of Pharmacognosy, University of Vienna, and my study subject is to investigate mechanisms of biological action of natural products, pure compounds isolated from different natural sources (e.g., dietary constituents or medicinal plants).
What does this mean?
Natural product research is a very exciting research area, which can have a direct influence on human health, since natural products have the potential to be developed into very successful pharmaceutical drugs. For example, morphine, quinine, and many other essential medications are molecules derived from Nature.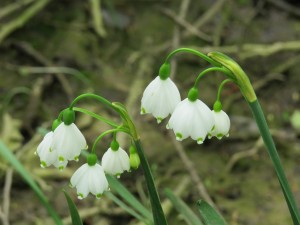 The Austrian science fund (FWF) has recently recognized the potential of natural molecules as a drug discovery source, and funded for the period 2008-2014 a multi-center collaborative project called Drugs from Nature Targeting Inflammation (DNTI).This landmark project involved research teams from the Universities of Innsbruck, Vienna, and Graz, as well as from the Vienna University of Veterinary Medicine, Vienna University of Technology, and Medical University of Vienna.
What made this research consortium truly unique worldwide, was that it involved scientists having expertise in almost all aspects relevant for natural product drug discovery, including phytochemistry, in vitro and in vivo pharmacology, biotechnology, ethnopharmacology, organic synthesis, and computer modeling. I had the honor and privilege to be a part of DNTI, working on characterization of the molecular mechanisms of action of a range of very interesting natural compounds.
Research review in a top-class science journal
Approaching the end of the DNTI project last year, we have realized that the broad expertise of the participating scientists gives us an unique chance to also write a comprehensive review, summarizing the gathered experience, and broadly covering the natural product-based drug discovery research topic in a way that nobody did so far.
This work, entitled "Discovery and resupply of pharmacologically active plant-derived natural products: A review." was very recently accepted for publication in Biotechnology Advances, a very influential top-class journal.
The research-field analysis that we have performed in this work yielded many interesting insides, and interestingly indicates sharply increasing interest in the area on natural product drug discovery research. Providing a further recognition for the increasing interest in this scientific area, just couple of months after the publication of our review, we have heard with a great excitement that the Nobel Prize in Physiology or Medicine this year was given to William Campbell and Satoshi Omura, and Youyou Tu for their contributions that led to the successful development of the pharmaceuticals Avermectin and Artemisinin, both of which are molecules derived from the Nature.
On this background, I see a bright future for the natural product-based drug discovery, and I am highly enthusiastic continuing my work in this research field.
Making my research more accessible
To the general public, scientific jargon is sometimes difficult to understand. In order to make my project more accessible, I had a young startup from the US turn the results of my studies into an info-graphic. This way it is much easier to communicate the outcome of my project as well as to make it shareable to a larger audience.
Since I received a grant to further spread the information from our international project I teamed up with the University of Vienna social media services and we set up a small project which will launch next year.
Draw Science – a Scientific Info-Graphics Competition!
Starting today, we are inviting University of Vienna researchers  of all disciplines, who have advanced-level projects ready for communication to apply for our "Draw Science competition".
Who can apply?
Researchers starting at master student level and upwards (pre-doc, post-doc, etc..)
Projects (team or single researcher), which are ready to be presented at conferences (poster presentation)
All scientific disciplines
How to apply?
Send us an exposé or abstract with the title,  methods used and results (or hypotheses) of your project to socialmedia(at)univie.ac.at (max. 2 pages)
Who gets selected and what can you win?
A jury of experts from the center of doctoral studies will select the 5 most interesting, challenging, unique projects, which will be turned into infographics.
The selected 5 participants will receive a poster of their infographic for future presentations at conferences.
If you have any further questions regarding the application, please contact us under the above mentioned email address.