Jana Gurinova is a Master student of Pharmacy at the University of Vienna, a NaturTalent of the High Potential Program NaturTalente of the University of Vienna and a researcher in the Pharmacoinformatics Research Group at the Department of Pharmaceutical Chemistry. The project TransQST she is currently involved in revolves around the transferability of lab data to humans in pharmaceutical R&D, similar to this terms's question "Health from the laboratory, what is possible?":
Inferring the behaviour of a substance in the human body from animal or cell data is one of the biggest challenges in pharmaceutical R&D. The European research project TransQST has set its sights on finding out whether the long-awaited revolution of pharma R&D thanks to systems biology truly is possible, or if it will remain an unattainable dream.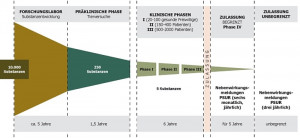 Development of a drug
The journey of a substance from its discovery to its market approval is a long and expensive one. It takes 12 years full of research, preclinical and clinical studies to bring a single substance to the market, and the costs average about 2 billion US$. The path itself is risky and littered with failures. In the beginning, there are about 10.000 substances, of which in the clinical phase there are only five left, and these result in a single candidate for a market approval.
Animal testing and the mystery of extrapolation
There is no shortage of animal testing during drug development as it is required by the regulatory agencies, and even though there is a wealth of computer methods for prediction of effects as well as side effects, animal testing still is the golden standard in the preclinical phase of drug development. What is missing however are methods that enable scientists to extrapolate from the animal data. If my mice are doing alright after treatment with my drug candidate, is it safe to assume that a human will tolerate it just as well? Some say yes, others say there is a 50% chance that it will be so, in which case you might just as well toss a coin. This means that pharma R&D is in dire need of a method which enables scientists to correctly transfer animal and cell data from preclinical studies to humans.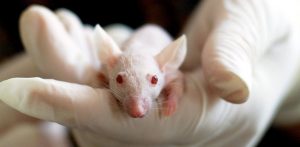 Systems biology and its promise of a (more) perfect world
Systems biology is often worshipped as the long-awaited solution for a holistic understanding of the human body. The idea is pretty simple. If I am able to combine models for each and every part of the human body, in the end I should be able to predict the behaviour of an arbitrary substance on the whole body and thus prevent any unwanted side effects by eliminating undesired substances early on, and by pursuing substances with a clean profile only. Taking a look at the movement of molecules, their flow through cell membranes, the behaviour of cells in organs and the relationships between organs, I end up with a model comprising the entire human body. Sounds easy, but has not happened yet. Currently there is a systems biology model for the liver (Virtual Liver) which is holistic, whereas models for other organs such as heart or kidney usually address a specific disease.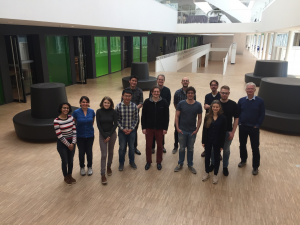 TransQST as a pilot project
The European project Translational Quantitative Systems Toxicology (TransQST) therefore has set its sights on creating such systems biology models for the side effects mediated by drugs in the organs liver, kidney, heart and the gastrointestinal immune system. The catch being that the data used to create this models is animal or cell data only, as is the case during preclinical drug development. TransQST therefore develops models based on raw animal and cell data, which are able to correctly transfer this data to the human physiology to afterwards predict effects and possible toxic side effects for the entire organ. An ambitious undertaking which began in January 2017, as a 5 years project.
If you are interested in further information about our current
semester question
, save the date for our
panel discussion
in our main building on June 13th at 6:00 PM!