Buck Hanson, PhD is a microbial ecologist working as a postdoc at the University of Vienna Department of Microbiology and Ecosystem Science Division of Microbial Ecology. His work strives to uncover the metabolic interactions of the gut microbiota and establish connections between host and microbial wellbeing:
Over the last decade or so, our guts have been spilling their secrets; revealing that the state of our health and wellbeing is due in large part to the many microbes living in our digestive tract. The number of published scientific studies investigating the gut microbiota has reached over several tens of thousands of articles per year. The sheer magnitude of information that is pouring out of research labs indicates that our gut microbiota must be doing something pretty important. But what exactly those microbes are doing continues to be a mystery. As a new hot spot for medical research, the microbes living in our guts are showing us that we may be just as much microbe as we are human: driven by the complex interactions and networks of the single-celled beings that call us home. It seems that in every direction we question our guts we find a critical connection to what it means to be human.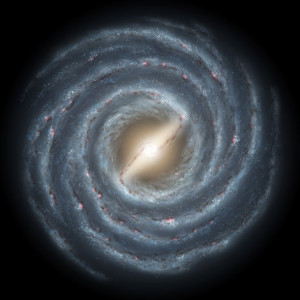 Our gut microbiota: The universe within
The number of microbial cells in our digestive tract is astounding. Let's start with a few numbers to give us a sense of the massiveness of tiny creatures that inhabit our intestinal universe. Imagine the number 100 trillion (1 x 1014). To help us grasp the magnitude of such a number picture the Milky Way Galaxy, which is home to 100 billion stars. If we counted one star per second this would take us nearly 32 years. Now, imagine a number 100 times that. This is approximately the number of microbes that are at home in our digestive tracts. It would take us 3,200 years to count (one per second) the number of microbes living and growing inside of us. While this sounds kind of creepy, these microorganisms have been with us, helping us since before we were born.
Getting dirty: Until adulthood we have little control over our developing gut
As the jury is still out on whether or not we are truly sterile in the womb, evidence suggests that a connection exists between the maternal gut microbiota and the fetus; preparing the fetal immune system for the outside world. Our first major acquisition of microbes is of course during birth and we are discovering that exposure to the mother's microbial community is really important both during and after birth to ensure that the newborn gains the proper mix of microbes. Interestingly, most of the sugars in breast milk (oligosaccharides) are not digestible by the infant but serve to enrich for a diverse intestinal microbiota, which protects the infant against pathogenic bacteria and helps in developing the neonatal immune system.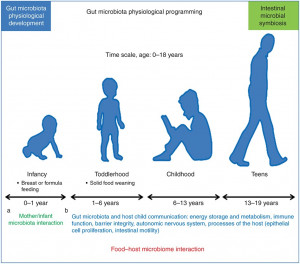 The development of our intestinal microbiota over time. Many of the factors that contribute to our early exposure to microbes will influence our health for the rest of our lives. From: http://www.nature.com/pr/journal/v76/n1/fig_tab/pr201449f6.html Putignani L., et al., The human gut microbiota: a dynamic interplay with the host from birth to senescence settled during childhood. Pediatric Research (2014) 76, 2–10. doi:10.1038/pr.2014.49
After birth, our gut microbiota develops into a unique community composed of bacteria, archaea, viruses, fungi, and protozoa. This collection of microbes is specific to every individual, similar to the uniqueness of our fingerprint. Many factors influence the development of the gut community after birth, during infancy, childhood and adolescence, and into adulthood. As infants we have little control over our microbial exposure and the contributing factors that so strongly influence our health and well-being for the rest of our lives: whether we are born vaginally or via cesarean section, whether we are breastfed, whether we grow up with a family pet, whether we grow up in a city vs. rural area, whether we receive antibiotics and immunizations, and so on.
What we eat: our greatest challenge and hope for cultivating a healthy gut
But what we do have control over (ok, maybe some control over) is our diet. What we eat appears to be one of the main drivers of the composition of the gut microbiota and there is a lot of research effort going in to identifying how specific dietary components (e.g. proteins, fats, sugars, carbohydrates) influence gut microbes. If we can selectively modify our diets to maximize the health benefits received from our gut microbes we could hopefully treat and prevent disease. To do this we would need to know which microbes are involved in metabolizing different nutrients and how their activities influence not just host health but the functioning of all the other microbes that live in the gut. Microbes naturally compete for resources, which promotes metabolic specialization, meaning that in order to successfully be maintained in the gut each microbial species needs to be doing something unique that gives it an advantage. Some microbes are metabolically flexible in that they can quickly respond to changing diets, while some choose to ignore dietary compounds and instead feast on host-derived compounds such as the mucus that lines the digestive tract. How all of the different metabolic niches interact results in a tangled web of cross-feeding that ultimately leads to a healthy functioning gut.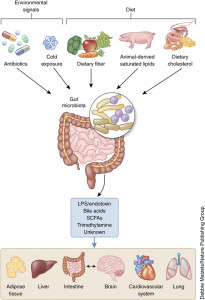 Our diets are one of the major driving forces that shapes the gut microbial community, which directly impacts the health functioning of our major organ systems. From: Schroeder B. & Bäckhed, F. Signals from the gut microbiota to distant organs in physiology and disease. Nature Medicine (2016) 22, 1079-1089. doi:10.1038/nm.4185.
But what is really fascinating is that currently there seems to be no clear consensus of what a 'healthy' gut microbiota should look like. We still don't know which microbes are beneficial, harmless, or harmful. Under normal day-to-day conditions the actions of a particular microbe may be inconsequential to host health, however changes in environment (e.g. host-diet, -stress) can trigger harmful interactions that can lead to intestinal inflammation, tissue damage, and pathogenic susceptibility. With so much variability across individuals we are presented with a huge challenge in terms of how to use someone's personal microbiota information to improve their health or treat a disease.
If we were to summarize the findings from the hundreds of thousands of research articles out there into one conclusion it would be that the single most powerful action we can take to maintain a healthy gut is to eat a diet that is rich in plant-based whole foods and low in saturated fats and refined sugars. While this sounds simple it is surprising how much of the "Westernized" diets prevent us from growing a healthy gut microbiota. I admit, I am not a nutritionist or a medical doctor, and every ones dietary needs are different, but time and time again we are finding that the health benefits of consuming a variety of plant-based foods result directly from the metabolic activities of our gut microbes.
One of the most impressive attributes of the gut microbiota is their ability to transfer health benefits from one person to the next. In a procedure called a "fecal transplant" the fecal material from one individual is given to another individual. This procedure has become widely accepted and has been shown to improve weight loss, glucose homoeostasis, and the abatement of pathogenic infections. It is not yet fully understood how this works and why it is so successful. One line of rational is that the fecal recipient has a gut that is in a state of dysbiosis, where the microbes and the host are not optimally working together. By replacing that dysbiotic microbiota with a healthy microbiota the health of the recipient improves. What this suggests is that there are key microbial species and key metabolic functions that constitute a "healthy" gut. Again, which microbes and what functions these are still remain mysterious to us.
What seems to be a future vision is to have access to a catalog of gut microbes with specific functions that can be combined into a personalized microbial mixture to improve health depending on the desired treatment outcomes (treatment of inflammatory bowel diseases, diabetes, depression, obesity, etc.).
We are certainly not at that point yet, but we are making progress. There has been promising success in mouse models with defined gut microbial communities that demonstrate the ability to protect against pathogen infection. Elucidating the functional mechanisms behind this protection is an active area of research, and one that we are working on here at DOME. Due to the pervasive influence of the gut microbiota to all aspects of our health, the research is inherently interdisciplinary and connects researchers across the globe. In an effort to further advance microbiome research in Austria, the new Austrian Microbiome Initiative (AMICI), serves as an interaction hub connecting Austrian microbiome researchers; facilitating collaborations and sharing expertise.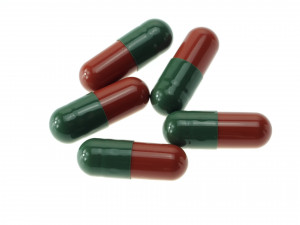 There is no doubt that our health is integrally linked with the functioning of our gut. How we manage our heath and prevent and treat disease is becoming more and more integrated with a microbial perspective. Due to the connections between the gut and the brain, liver, heart, immune system, and so on, if we can figure out how best to keep our gut microbes happy and healthy from birth onwards the benefits appear to be far reaching.